Office Rentals and Commercial Space for Rent in Madison WI
RCR Management rents offices and commercial space close to downtown Madison, Wisconsin.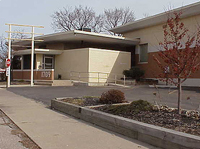 The Dairy Building
1709 S. Park Street
Madison WI 53713
This mixed-use building was originally a dairy. Music rehearsal studios now occupy the lower level of the building. The upper floor has a trade bindery, plumbing company, and an alcohol and drug-testing center. The building has two service elevators, ample parking, and easy access to the Beltline and the downtown. Located next to Wingra Creek and bike path. Close to various restaurants and grocery stores. Offices and Studios vary in size and price.
Learn more about Dairy Building offices for rent in Madison WI »